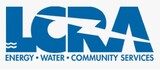 Diagnostic Technician (San Angelo, TX)
Technician will be working in electrical substations performing routine preventative maintenance testing as well as investigative testing on transmission and distribution substation equipment.(i.e. Transformers, breakers, circuit switchers....) Technician will need to be able to interpret test results and make accurate conclusions of equipment reliability. Technician will need to have great leadership qualities to lead his crew with minimum oversight, and have great communication skills to relay information to his Lead tech, Supervisor, and Reliability Engineers.
What you will do:
-Perform routine and investigative test on electrical substation equipment
- Lead a crew with very little oversight
- Understand and communicate information and results of test to his/her Lead, Supervisor, and Reliability Engineers.
-Manage time and create a schedule to maximize time efficiency.
What qualifications you must have:
- Five or more years of experience in electric utility equipment maintenance, three phase power systems, substation equipment maintenance or using test equipment.
- A degree(s) in electrical power theory, electronics, instrumentation, controls, industrial maintenance or relevant field may be substituted per LCRA guidelines for certain years of experience.
- Driver's license
- Class A Texas commercial driver's license or equivalent from another state required for incumbents with heavy equipment transportation responsibilities.
What qualifications it would be nice for you to have:
Have experience using Doble software. (DTA 7, TDoble, SFRA)
Have an understanding of insulation power factor on substation equipment
Have experience timing a breaker
Have experience performing SFRA test on transformers
What we offer you:
- Competitive salary & medical, dental, vision and legal insurance
- 401(k) match up to 8%
- Paid time off, sick leave and disability benefits
- Wellness program including wellness incentive
- Extensive learning & development program
And more - all to create a compelling and rewarding work environment.