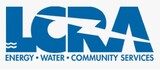 EMS Admin Sr. (Network/Juniper/CISCO/Firewall/Security Engineer)
At a senior level, provides software and hardware support for LCRA TSC's real-time controls environments including the Energy Management Systems (EMS) and Substation Wide Area Network (SUBWAN), associated ancillary systems and servers in areas such as design, development, user administration, configuration, deployment, installation, tuning, monitoring, maintenance and updating. Participates in managing incidents, problems and anomalies including recognition, analysis and resolution. Maintains awareness of NERC, FERC and ERCOT Reliability standards including Critical Infrastructure Protection Standards. Ensures compliance with applicable NERC standards. Participates in maintaining Availability of the controls environments. Documents changes made to systems or equipment through appropriate change management, communications and record keeping practices.
This position utilizes in-depth knowledge of best practices and experience in own discipline to provide and improve services. Takes a new perspective to solve complex problems. Works independently and receives minimal guidance. Acts as a resource for colleagues with less experience. May direct the work of other staff members.
What you will do:
• Maintains the Network Infrastructure associated with the EMS and SUBWAN.
• Troubleshoots network systems including local area networks (LAN), wide area networks (WAN), and networks supporting substation operations.
• Maintains and configures firewalls, routers, and switches using standard protocols.
• Creates and maintains numerous VPN's and new firewall additions.
• Maintains network management software.
• Researches, analyzes and implements software patches or hardware changes to fix any network deficiencies.
• Drafts, updates and follows detailed work instructions relating to network maintenance using established processes and procedures.
• Identifies best and cost effective network solutions that meet stringent security and availability requirements.
• Support the asset identification/categorization process for devices/servers in the EMS and SUBWAN environments for regulatory purposes.
• Design and harden the network to optimize the resources and enhance network security
• Provide on-the-job training and guidance for colleagues with less experience.
What qualifications you must have:
- Nine or more years of experience in the respective focus area.
- A degree(s) in computer science, information technology, telecommunications, engineering, or relevant field may be substituted per LCRA guidelines for certain years of experience.
What qualifications it would be nice for you to have:
• Hands-on knowledge of firewalls, switches and routers (Juniper SRX and Cisco Firepower)
• Experience with firewall management software like Junos Space/ Security Director, Cisco FMC and Firemon
• Experience with network monitoring tool such as Nagios as well as SIEM (Splunk)
• Troubleshooting experience in Linux environment
• Hands-on experience with Network Automation using Python or other tools highly preferred
• Juniper Certification - JNCNP Security/ Routing and Switching highly preferred
• CISCO Certification - CCNP Security
What we offer you:
- Competitive salary & medical, dental, vision and legal insurance
- 401(k) match up to 8%
- Paid time off, sick leave and disability benefits
- Wellness program including wellness incentive
- Extensive learning & development program
And more - all to create a compelling and rewarding work environment.