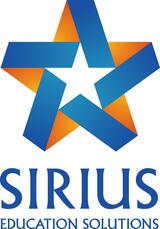 Job Summary:
The Finance Manager will serve as the financial business partner to the management team. The person filling this role will be responsible for managing operating and capital budgets, forecasting, financial close process, and analytical insights within a growing organization. They will also be responsible for developing the processes and technology necessary to ensure data is readily available and reporting is in place to support management decision making and legal compliance. This is a full time, remote position open to people residing in or willing to relocate to Texas.
Duties/Responsibilities:
Serve as an accounting and financial business partner to the leadership team and support them in managing budgets and achieving financial targets
Oversee and manage the general accounting functions, including, but not limited to accounts payable, accounts receivable, general ledger, and taxes
Complete quarterly and year-end financial audit activities and the annual corporate financial controls audit
Assess current business and financial practices and procedures, and make recommendations for improvement
Prepare and manage components of the annual budgeting, monthly forecasting, and long-term planning processes
Oversee design of financial dashboards and provide monthly reports to the leadership team
Work with members of the leadership team to develop financial forecasts for new products or services prior to development
Develop metrics (e.g., cost of goods, allocation of overhead) to assist in annual budgeting and in evaluating the profitability of specific deals (sales opportunities)
Implement cost control policies and procedures
Ensure compliance with company policies, procedures, and processes
Contribute to continuous process improvement, to include looking for opportunities to streamline and eliminate redundancies
Develop and manage regular reporting and reporting systems to create automated reliable information
Provide comprehensive and timely reporting of financial results
Prepare regulatory reporting, including complying with local, state, and federal filings and tax filings
Develop and manage monthly close, quarterly forecast and annual budgeting
Required Skills/Abilities:
Minimum 6+ years of accounting and financial management
3+ years of progressive accounting experience
Experience with financial statement preparation for all types of legal entities
Experience with general ledger functions and the month-end/year end close process and consolidations
Experience in preparing and review of partnership, corporate, payroll and tax filings
Bachelor's degree in finance, business, economics, or related field. MBA and/or CPA are strongly preferred
Thorough knowledge of U.S. GAAP
Strong organizational, management and leadership skills with proven track record of delivering high quality results.
Advanced MS Excel and accounting software experience
Data analysis and financial modeling skills
Strong analytical and problem-solving skills
Effective verbal and written communication skills, and demonstrated ability to communicate effectively
We encourage everyone meeting the above qualifications to send a resume and cover letter with salary requirements to recruiting@siriuseducationsolutions.com.