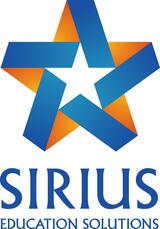 Job Summary:
The Training Associate will organize, facilitate, and deliver training to school district personnel who purchased and will be using Sirius Educational Solutions eLearning platform, Sirius Online. This is a full time, remote position open to people residing in or willing to relocate to Texas. The ideal candidate will be self-driven requiring minimal oversight.
Supervisory Responsibilities:
● None.
Duties/Responsibilities:
● Conducts all training seminars, conferences, and programs for school personnel including teachers, technical, and administrative staff.
● Collaborates with the sales team and Educator Success departments
● Facilitates delivery of training by reserving and setting up needed audiovisual equipment and/or training or ZOOM rooms; scheduling training times with attendees; preparing and distributing training aids such as handouts; and performing other related tasks.
● Assists staff with evaluating the effectiveness of training programs through development and delivery of training surveys.
● Communicates any future training or sales needs to partnering account executive.
● Coordinates and conducts needs analyses in various forms; analyzes information to help identify and define present and future training needs.
● Maintains current knowledge of new training techniques and developments.
● Supports editing and creation of training materials, including suggestions for improving the courses, the general curriculum, and delivery.
● Performs other related duties as required, including supporting updates in the Knowledge Base.
Required Skills/Abilities:
● Excellent written and verbal communication skills.
● Strong presentation skills.
● Adept with a variety of multimedia training platforms and methods.
● Ability to design and implement effective training.
● Ability to perform needs assessments and to analyze areas of strength and weakness.
● Extremely proficient with Microsoft Office Suite and related program software.
● Familiarity with IACET a plus
Education and Experience:
● Bachelor's Degree in education or related area required.
● At least two years of classroom experience in K-12 is desired
● At least two years training in K-12 or related field is highly desired.
Physical Requirements:
● Prolonged periods sitting at a desk and working on a computer.
● Must be able to lift up to 15 pounds at times.
● Occasional travel within Texas